Trends on User Experience – Contextual Research and Design Nowadays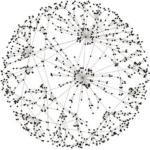 Author: Cecilia Kremer
Understanding the context in which a product is used by people has been an important topic for user experience and usability professionals. Nowadays, the Internet of Things, beacons and related technologies are changing what context means, and how it should be addressed as we conduct research and design new experiences. What was once a somewhat passive environment is becoming an increasingly proactive one.
For instance, if a person adds "buy shoes" to his/her to-do list, should we design for the integration with a navigation system so this person´s car announces shoe store sales as the s/he drives home? Should we also consider that this person may be entering a mall to get coffee or run an errand and could be interested in receiving this kind of notification? But how do we make sure that other notifications on toys, cooking utensils, or other undesired sales do not get in the way of the relevant notifications for this person at this moment?
When it comes to devising experiences, UX professionals need to include research and design studies of the digital landscape in which people are now inserted in. As we map their journey across time and tasks, that entails identifying possible interactions with other people, the environment and existing digital devices. We should consider the presence of smart and interconnected devices, their behaviors and interventions, as well as how they impact context in positive and negative ways, competing for people´s attention. Overall, we should consider how the internet of things, beacons, wearable computing devices, etc are weaved into the environment and how that affects the journey of the target audience.
Although these technologies are increasing the complexity of user experience research and design processes, by fully embracing the new possibilities they bring, service and product design professionals are provided with more resources to develop and deliver richer, more meaningful and valuable experiences.
———————-
Image source: Simon Cockell –