Sentinel Infographic Q1 2017
How can we engage with consumers? How can we grow? How can we stay relevant? How can we be in the consumer's mind?
A true digital organization is always looking for new opportunities to engage with the customer.
Sentinel Infographic Q1 2017 answers the questions and shows the way of seeking new opportunities, at a glance, in a futuristic way.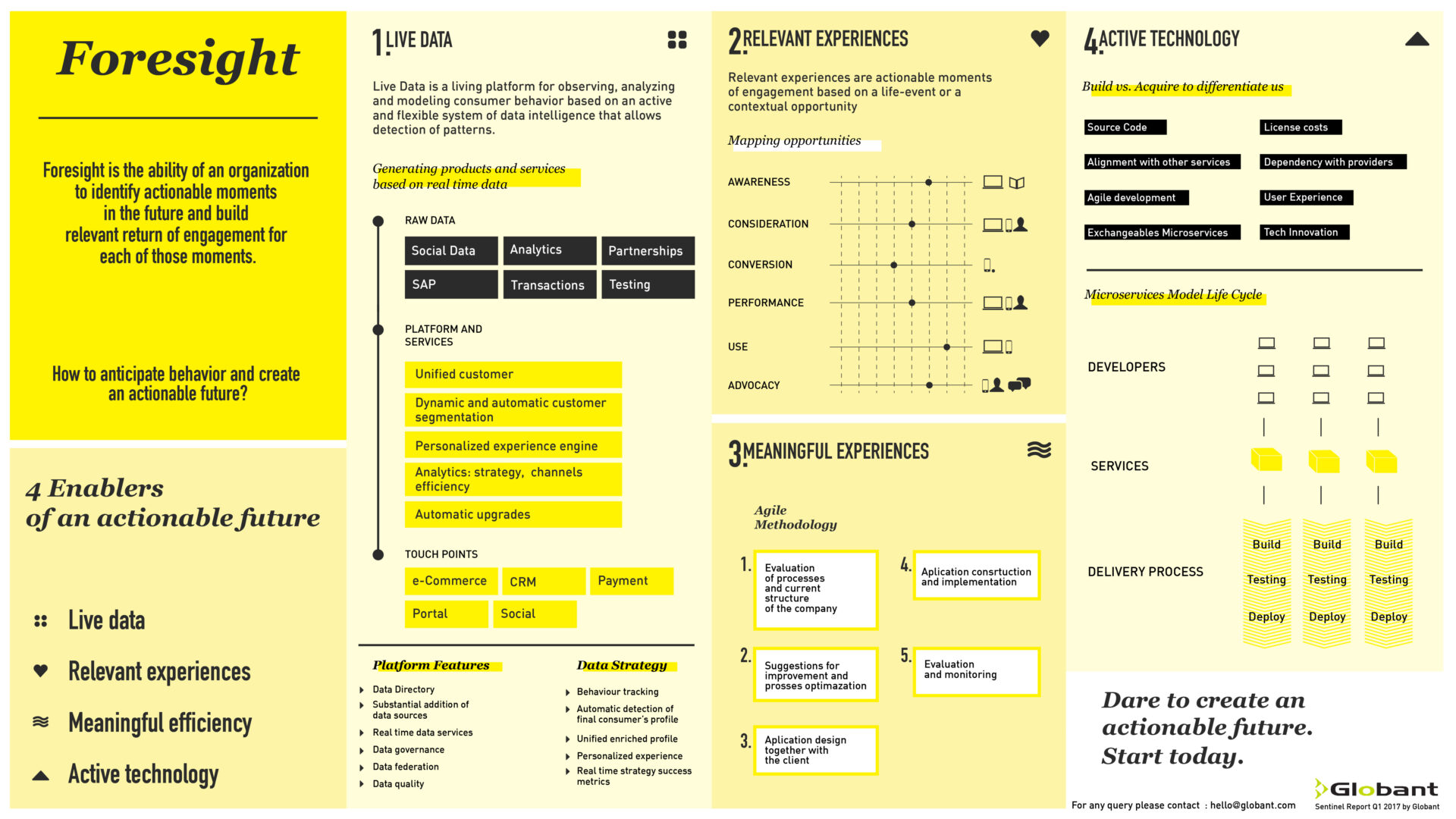 To know more in details about the importance of anticipating the need and creating a framework that allows forward thinking, read the sentinel report Q1 2017 here.
Make the future a present!