Let it grow, let it grow! Movember is a moustache growing charity event held during November each year in order to raise awareness about men's health.
Lots of Globers joined!  Check the Album, here. And chek out some health tips!
HOW TO PARTICIPATE?
1. GROW YOUR MOUSTACHE: At the start of Movember guys register with a clean shaven face.  The Movember participants known as Mo Bros then have the rest of the month to grow and groom their Mo (slang for moustache) and along the way raise some serious awareness for men's health issues such as prostate cancer or depression.
2. SHARE YOUR MO: You can send us pictures to Globant's Communications Team and we'll add them to a public photo album to promote the Globers Moustache Growing Team.
PREVIOUS CAMPAIGNS:
View Pictures: 2014 | 2013 | 2012 | 2011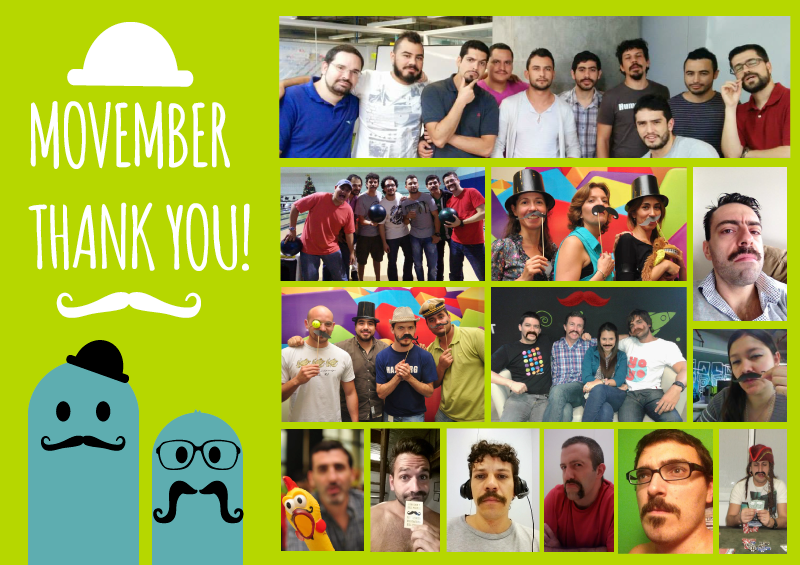 by