Globant Innovation Challenge 2016 Rocked!
Author: Deepak Pol
Innovation is one of our core values at Globant. We strive to create an environment that encourages ideas and creativity. Globant Innovation Challenge (GIC) is a platform for Globers from cross-functional teams to join forces and transform their ideas into exciting prototypes. It is a chance for teams to think out-of-the-box and build without usual work constraints to make a major impact in short time.
GIC 2016 was launched on April 17 by the organizing team comprising of members and influencers from engineering, design and QA. The event was open to Globers for 4 weeks to submit their entries by registering the team and the idea in brief. We quickly had 20+ teams registered with 70+ total participants. Teams including offices from Pune and Bangalore registered with themes from Augmented Reality, wearables and IoT to build something amazing from ground up.
Building the Product over a weekend
18 teams were finally shortlisted for the building phase of the event over the weekend, starting Friday afternoon 2pm. Teams had just under 2 days to build a prototype that represents their vision. The office turned into battlefield. You could see teams having debates on what could be their MVP, having discussions on how to tackle technical problems, sleeping overnight in offices to avoid wasting time and do everything they could, to be prepared to present the best product.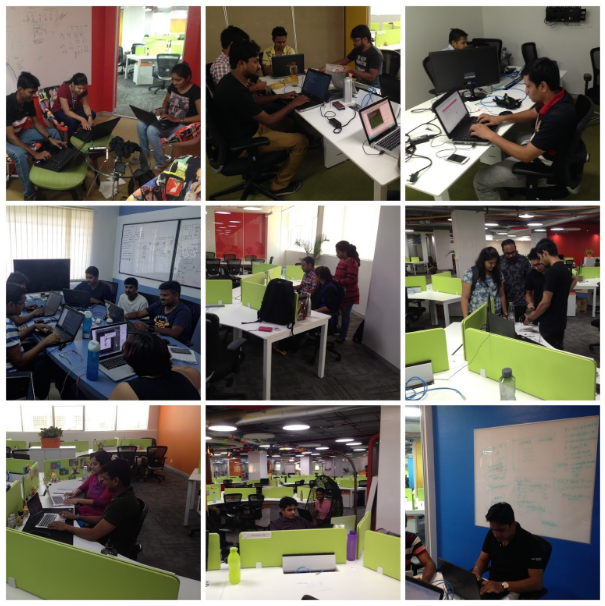 Presentations and Results, Sunday
At the beginning, the GIC Organizers shortlisted top 7 ideas in the first round of evaluations. A panel of industry leaders was called upon as expert judges to evaluate the selected ideas in the presence of many Globers as audience. Participants were asked to demo and present the products they created. Fascinating presentations and demos followed, with counter questions and interesting ideas by Judges.
Finally, after a lot of deliberation (and as acknowledged by judges) a very close fight the results were announced:
The Winners: Team CouchPotatos
Back-pain is one of the most common health issues. How about preventing it from happening by ensuring right sitting postures most of the times? That is what doctors recommend anyway right? Team "CouchPotatos" built (literally from scratch) a wearable device that can work with the phone to notify you when you are slouching or sitting in wrong position. They ended up as eventual winners.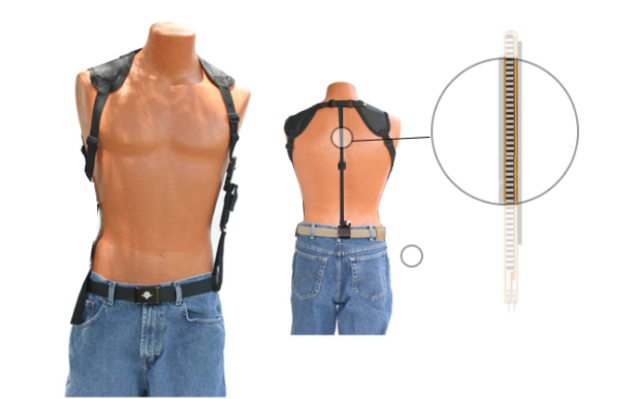 The Runner-Up: The Makers
Team "The Makers", runner-up for the event, targeted to make learning fun and easy for kids using a Robot (again, built for the event) who responds to instructions set from an app. The app teaches various programming concepts through exciting goals that can be achieved by combining these instructions.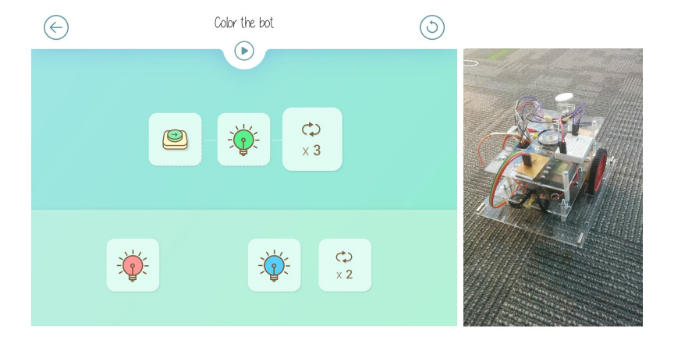 Special Mention: Team Brainy Minds
Team Brainy minds used augmented reality as a driver for education with fun. They demonstrated how simple looking books can turn into entertaining and interactive lessons using the technology.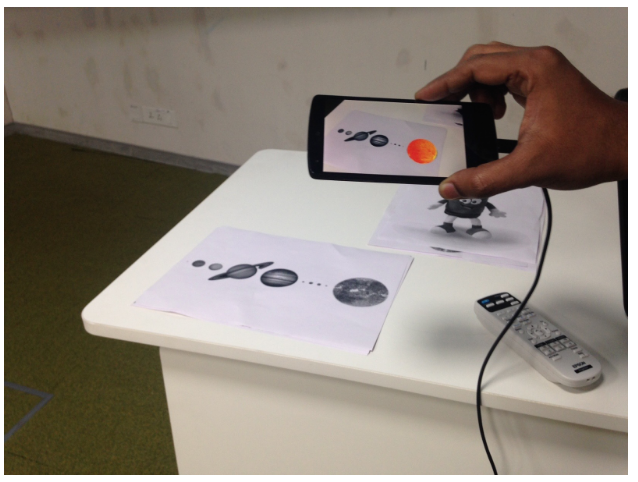 There were lot of other competitive ideas worth mentioning –
A game to make daily running fun by occupying virtual territories by running and competing with other runners – Team Territory Run

Using augmented reality to transform online retail business by letting buyers try out the items using just a simple marker – Team Pyros

Enabling On demand music in restaurants, parties and building a social experience around it – Team muziBUFF

Tracking buses to make daily commute a convenience so that your time can be utilized in doing something better – Team ! undefined
We are sure the event was a lot of fun and a great learning experience for the participants. Head on to our Facebook page to re-live some more key moments from the event.