Globant's App Prototype Navigates Users to Meetings, Checks-in Upon Arrival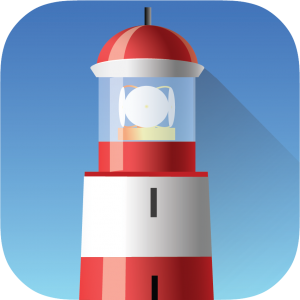 [Santiago Piacenza, Product Director for Mobile studio @Globant] Thanks to Bluetooth Low Energy (BLE) technology, getting to Monday morning meetings just got a little bit easier. BLE, which tracks location much like GPS, but indoors and with greater accuracy, gives mobile apps the potential to help navigate users to a meeting, announce when they've arrived and introduce them to other attendees, all on a smartphone.
Our Mobile Studio recently developed a prototype version of this app, which integrates BLE with Globant's calendar. The app navigates users through the office to the specific room where the meeting is taking place. I know getting directions on your mobile device doesn't sound new, but the ability to do so within a building, navigating from room to room, certainly is something we haven't seen before. Once you get to the room, the app automatically creates a check-in for you, letting the other meeting participants know that you've arrived. Other participants can then see your name, title and photo, allowing everyone to match your face with your name and facilitating introductions.
This app is just one of many ways businesses can leverage BLE technology. It's really exciting because this technology can be leveraged across the board. All industries can benefit from this technology, it's not industry or company specific. They've all benefitted from GPS already, and this will provide them a lot more accuracy and improved consumer targeting.
Airline customers have a huge amount of untapped potential, and I think that's soemthing we'll see in the near future. Now that you can use wifi on planes, companies have access to a whole new captive audience for a long period of time. It's an excellent niche to tap into that hasn't really been explored up until this point. The potential there is huge.
We've already had a lot of requests from clients to leverage this technology, and we expect those requests to continue to increase. As clients continue to request development of applications using BLE, we will continue to innovate, helping companies harness the new technology to best target and engage their consumers.

Join us next Tuesday March 25th on our
All about Beacons webinar
to s
neak peek of this App Prototype. F
ind out how your company, your products, your life will become
beacon aware
, but most of all, how you can take advantage of this new technology.