Global Digital Statistics – Evaluating User Behaviour
There are many ongoing series of studies regarding digital usage around the world in order to keep track of user behavior and understand what they mean for brands. In a recent Sentinel report, Globant provides a comprehensive picture of Global digital stats.
Overall, 2014 was an impressive year for all things digital, with all aspects of internet, social media, and mobile use showing impressive growth. Combined, mobile phones and tablets now account for 38% of all web pages served around the world. Mirroring this trend, laptops and desktops saw a 13% decline in their share of web traffic compared to the same period last year: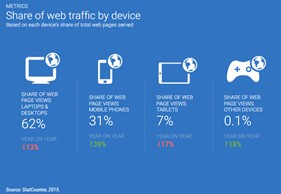 Meanwhile, Social media continues to grow apace around the world, with active user accounts now equating to roughly 29% of the world's population.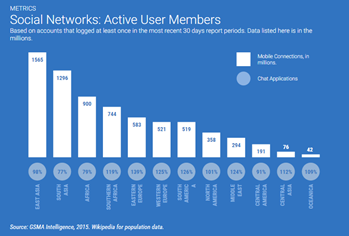 Digital technology is proving to be a life-changing experience for consumers worldwide. Web traffic from desktops have been surpassed by mobile as people consume faster and on the go. The growing online traffic and users want more and more unique offerings.
This is not to be seen as threat but as an opportunity where the right brands can come together in order to change the face of user experience by tapping into the right touch-points using the right offerings. This is the time and space where innovation using digital technology can have a new impact.
There is so much more you could do with these insights.