Digital Wallet Experience : BE RELEVANT
There are a lot of digital wallet apps in the market nowadays. These provide a variety of services, and try to win users by offering great deals. I'm one of those users! I am provided great services when I use the app, but as an experience designer I question the consumer's loyalty.
"Why should consumers be loyal to one wallet/product, when everyone is giving away great offers?
Taking this into consideration I will analyze the best players in the Indian market to find human nature's approach by understanding human behavior and needs.
The top five Indian mobile payment apps: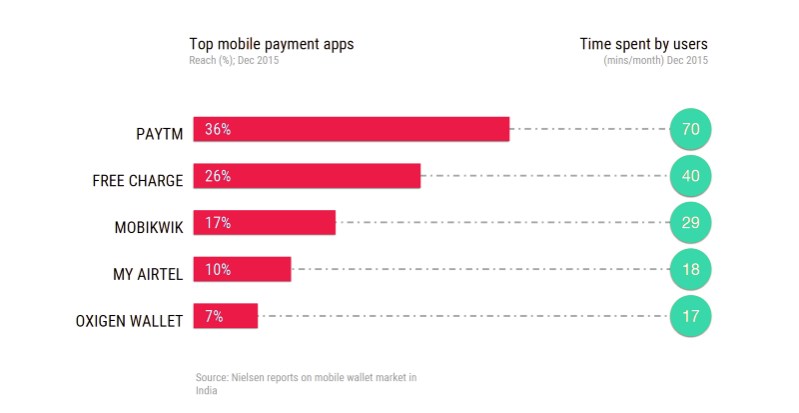 Benchmarking the top three: :
Paytm

FreeCharge

MobiKwik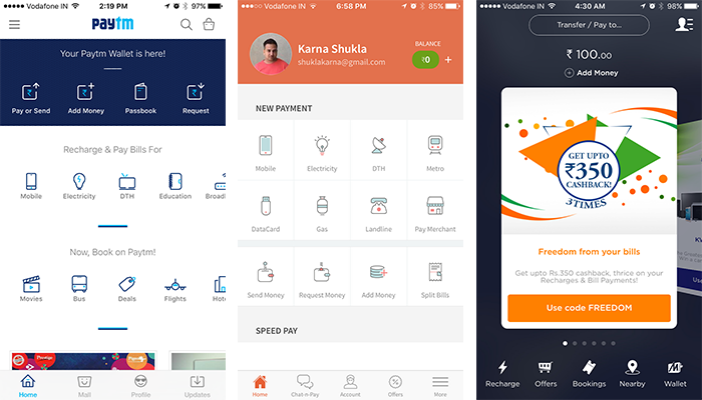 #paytm #freecharge #mobikwik
While a wide variety of services are offered upfront without relevance for users, there are three common uses of wallet apps – make a payment, send money, find a recent transaction.

By nature the approach is functional, and the homepage of all the ecommerce platforms a.k.a wallet app products are similar with few visual changes.

The engagement model is to send/show offers to users and to encourage users to keep their e-wallet filled.
All are thinking about services in isolation, where meaningful moments matter the most…
Wallets fundamentally reduce users efforts, but to take it to the next level we have to reduce mental efforts.
Sharing responsibilities might be a better way:
Taking care of primary transactions, rather than making the user think

Automatically applying best eligible and validate offers, rather than making the user select

Personalizing preferences, rather than asking random questions
To get something we have to give something and I would like to give consumers a focused relevancy to earn loyalty. To do so we have to understand hierarchy of needs.
Maslow's hierarchy of needs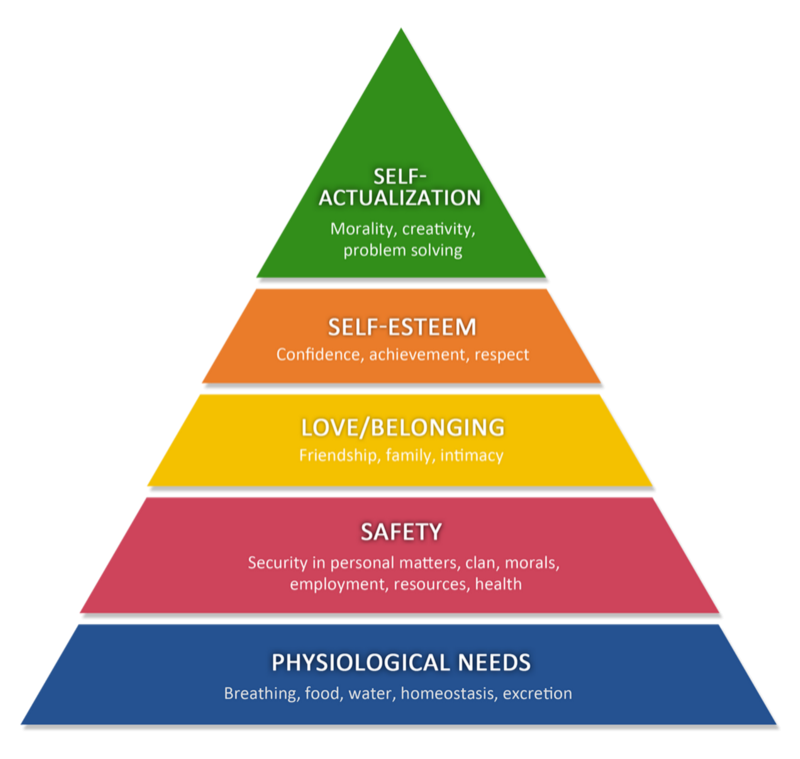 We have to look at human behavior not only through the eyes of the observer, but through the eyes of the person doing the behaving like psychologist do.
This structure known as "A Theory of Human Motivation", which drives human from self to being philanthropic. We always think of of our consumers lifestyle fulfillment, but we are suggesting to focus on the broader spectrum of basic needs and being co-responsible from that point. Based on the analysis below, the market also looks open to the same.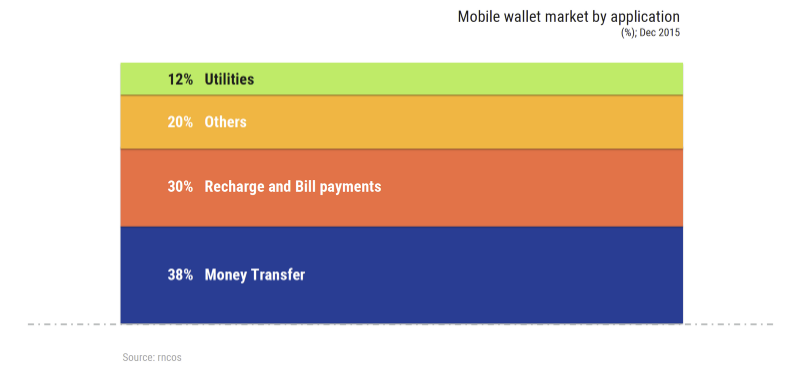 Let's drill-down to hierarchy levels and map some specific consumer scenarios example.
Assured and Organized:
Physiological needs and safety needs are the layers where human worries a lot and can't afford to forget things which make him/her alive.
By having users rich data, product should organize and prioritize necessary items to drive suggestive actions for related outcomes.

No-matter the way payment is made, product should fetch status an update consumer to insure and gain reliability.

Empowering on traditional and typical transactions to nurture belief in natural ways.
"Proactive prioritized recommendation is the key"
Contextual and Social:
Love/belonging and self-esteem needs are the emotional and value creating layers where humans can start relating to and making choices based on preferences.
By analyzing consumer's preference we can dynamically provide services to reach the need as fast as possible.

Encouraging social activity and greetings may create better togetherness.

Preferential, contextual, and location-centric benefits can provide an amazing experience.
"Together, things always look better"
Shared Ownership:
Self-actualization needs layer create the person's characteristic.
On-board appropriate consumer's profile partners to bring best possible morale.

Open enough to be guided by consumers where together we can evaluate and re-define value.
"Make a difference"
That's how we may create niche product engagement and meaningful experience. Human behavioral and device analysis give us a lot of rich data, so why not add a bit more intelligence and make the product smarter, reliable and preferable.
Data availability:
Transactional data (identification, business units, numbers, names, etc.)

Shared device data (locations, calendar, contact book, SMS, clock, etc.)

User's analytic (behavior, pattern, preferences, time, etc.)
The Moral of the Thought:
It's important to understand moments and micro-moments when users need assistance. In order to create a relevant experience we need to become more empathetic with our consumers. We should propose solutions that will reduce the friction, creating a personalized and fluid experience that will increase conversion.
RELEVANT PRODUCT = LOYAL USERS!
There could be lot more to learn and explore about this topic and would love to hear your perspective on this brief exercise…