Consumerization, Enterprisification, and UX Design
Consumerization and enterprisification of IT have impacted today's workplaces significantly. Consumerization is the reorientation of product and service designs around the individual end user (Wikipedia). We analyse these trends and discuss their importance in user-centric innovation – our core mantra of designing for enterprise and consumer products. We recommend that companies recognize these compelling trends, and use them for mitigating business risks, increasing profits, and achieving systemic improvements.
Enterprises Want Consumerization
Technologies that are very familiar to people in the personal lives, for example, social networking, smart devices, and gamification have found their way into the workplace. People expect the same level of emotional engagement and ease of use from the products they use in their work life. People increasingly bring personal mobile devices to work (BYOD), and expect a seamless transition from one workspace to another.
Employees expect to find a good balance between the simple and engaging experiences of the Facebooks and Apples of the world and the complex and controlled IT environments at work. This clash of cultures needs to be effectively addressed by enterprise products and IT systems, using innovative design strategy.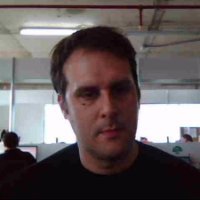 Small Business Owners Want Enterprisification
At the other end of the spectrum, many small business owners and consumers want to empower their businesses with access to the same kind of technology, tools, and infrastructure that giant corporations have at their command. For example, a small advertising agency may want to let its employees share IT infrastructure, but may not have the capacity and wherewithal to configure an Amazon server.
In this era, a small business could opt for Salesforce.com for sales and customer support, Quickbooks online for accounts, Google Apps for e-mail and collaboration, and could be up and running in no time.
Products will have to be designed keeping in mind the needs of  such small/home businesses.

Innovation through Design
User Experience Design is key to ensuring that users have seamless experience when interacting with consumer or enterprise products. Similarly, small and home businesses need the power of simplicity to manage complex IT environments.
According to a recent TechCrunch blog: "We're finally moving beyond byzantine processes and complicated workflows to mobile-enabled software centered on clarity and accessibility."
Products designed for these waves of consumerization and enterprisification need to have certain key elements, such as:
Simplified Manageability
Automation of Tasks
Rich Data Visualization
Fun and Engagement
Manageability of Complex IT Environments
Organizations have an insatiable appetite for storage and computing. A typical data center has thousands of servers, petabytes of data growing at  almost 200% every year, with hundreds of tunable parameters.
Interfaces need to be designed to manage such complex systems, to reduce  the cost  of monitoring, administration, provisioning, reporting, and to meet SLAs.
In one of the products that Clarice designed for Enterprise Data Center management, we used a heatmap paradigm for the load management console. Each circle and the square around it represented one server, and its color represented  the load on it (green for normal, red for excess). Administrators could now monitor and troubleshoot thousands of servers at a glance. They could easily select a group of highly loaded or less loaded servers, group them, and apply load management policies.
SLA and Policy Driven Management
Automating routine or mundane tasks is very critical for consumerized interfaces and applications. Integration and specification of service-level policies into user interface tools (for example wizards or rules) can simplify the effort in manual and error-prone tasks.
Interfaces should allow users to do things like skip steps, forward calls or tasks to more appropriate people, and have some means of having a direct, specific interaction to handle exceptions.
Clarice was involved in a design of a Regulatory Approval and Compliance Management application for medicines of a pharmaceutical company. The application had 13 different workflows for applying, managing, and  seeking approvals for a single drug in various geographies. We proposed a re-design that created a single, unified workflow. The final design not only reduced the total screen count, but also brought in comprehensive monitoring to view the status of various approvals sought.
Visualization of Complex Data
Organizations have far more data than people have time, and the amount of data that is generated every minute keeps increasing.
User Interfaces that provide real-time operational intelligence are key to survival. For complex systems, interfaces should provide visualization of data and related tasks that have real-time impact on business activities like decision making, planning, identifying areas of concern, and taking corrective action on time.
We have re-designed an interface for an Analytics Suite targeted for Product Managers of telecom service providers. They needed simple visualization of complex usage data that enabled slicing by parameters like gender, location, time, usage, VAS used, and several others. Our interface design helped them visualize knowledge from this raw data and launch targeted ad campaigns to optimize revenues, reduce churn, and increase customer loyalty.
Gamification
Making interfaces emotionally engaging is a key factor in design. By 2015, 40% of  the global top 1000 organizations will use gamification as the primary mechanism to transform business operations into more engaging activities.
Game concepts and techniques can be useful tools in non-gaming contexts: goals, challenges and rewards can motivate users in their day-to-day tasks. Leaderboards of accomplishments and challenges and interfaces that introduce healthy peer competition based on fun, trust, and delight are some gamification strategies that can lead to improved user engagement by almost 300%.